For me, dog sitting is much more than feed, water and potty breaks. I challenge myself to really help dogs with separation anxiety, loneliness, or just plain boredom while you are away.
For shy dogs, I am dedicated to winning their trust more and more with each visit. Having the same pet sitter each time is very helpful.
For inactive dogs such as seniors or those with non-contagious illnesses, I provide one-on-one affection with gentle, compassionate care
For some dogs, such as puppies, high energy breeds, or anxious dogs a high level of activity is important. It may even reduce the possibility of them destructing items in your home.
Engaging them in activities they enjoy is a priority for me.
"There is a growing acceptance among scientists that play is very, very important and the type and frequency of play is are a really good indicator of a dog's quality of life." -Mark Evans former RSPCA Chief veterinarian
Mental stimulation with their toys, treat puzzles or Kongs can be helpful.

Physical exercise with outdoor games in their fenced yard, such as fetch, frisbee, jolly ball, tether ball, and tug–what ever they are used to.

Dog walking is both mental stimulation (sights, sounds, smells) and physical exercise. (must be leash trained, non-reactive dogs)
Visits include the basics, of course!
Feeding routine to your specifications

Fresh water every visit

Clean up dog poo, accidents, muddy paw prints and feeding areas

Communication as often as you desire to let you know how your pets are doing
Complimentary Services
Pick up mail and newspaper
Move trash carts
Rotate window treatments and lights
Water house plants
Security Checks
Call 316-838-5691 to schedule your "meet and greet" (initial consultation) at no charge or obligation.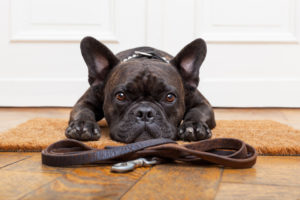 For daily dog walking services to give your dog a break while you have long days working or have other obligations, see this page: http://www.ggpetsitting.com/dog-walking